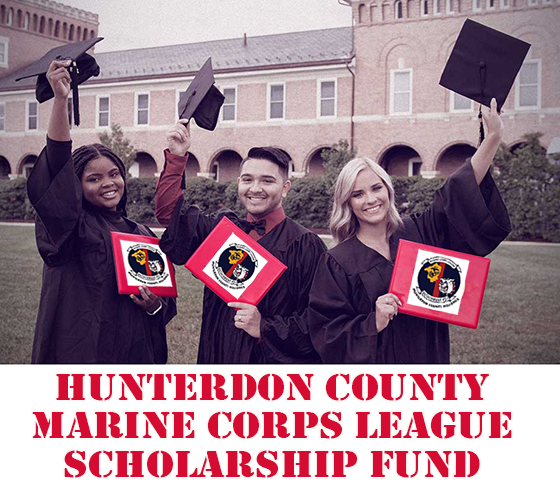 HUNTERDON COUNTY BULLDOGS MARINE CORPS LEAGUE SCHOLARSHIP FUND
We are pleased to announce the Hunterdon County Bulldogs Marine Corps League is offering scholarships to qualified seniors who are pursuing a full-time degree program or certification/license of technical training at a full-time accredited institution in 2023.
Visit out scholarship page for more information.
Eagle Scouts
​Good Citizenship Award
The Marine Corps League considers it an Honor and Privilege to recognize America's future leaders for earning the Scouts of America Eagle Scout Award by presenting them the Marine Corps League's "Good Citizenship Award" Certificate and to have the Eagle Scout become aware of the skills that he has mastered to become an Eagle Scout are also held in very high regards by the Marine Corps League and Corporations throughout the United States.
If you would like to request an award and the scout is in a Hunterdon County troup, please fill out the Good Citizenship Award Application and email to: [email protected].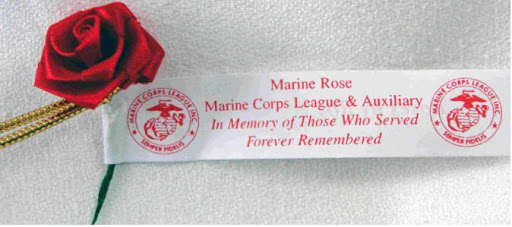 Marine Roses
​In 1778, during the War of Independence, the Marine Corps Rose was dedicated to those Marines who made the Ultimate Sacrifice for their country. This tradition was continued by the French during World War One when the Marines attacked the Germans in the trenches at Belleau Wood, Roses were planted by the grateful French people at the graves of the Fallen Marines. When and where ever you see Leaguers or Young Marines distributing these remembrances take and wear one proudly.
The program was started by Marine Eddie Gallagher from New York, designed to parallel the VFW "Poppy" program to provide funds for detachments to assist veterans and youth and provide other services to the community such as:
Health and comfort items for hospitalized veterans
Support programs such as bingo or holiday parties for hospitalized or retired veterans in Retirement homes.
Scholarships
Assist youth programs
Humanitarian Aid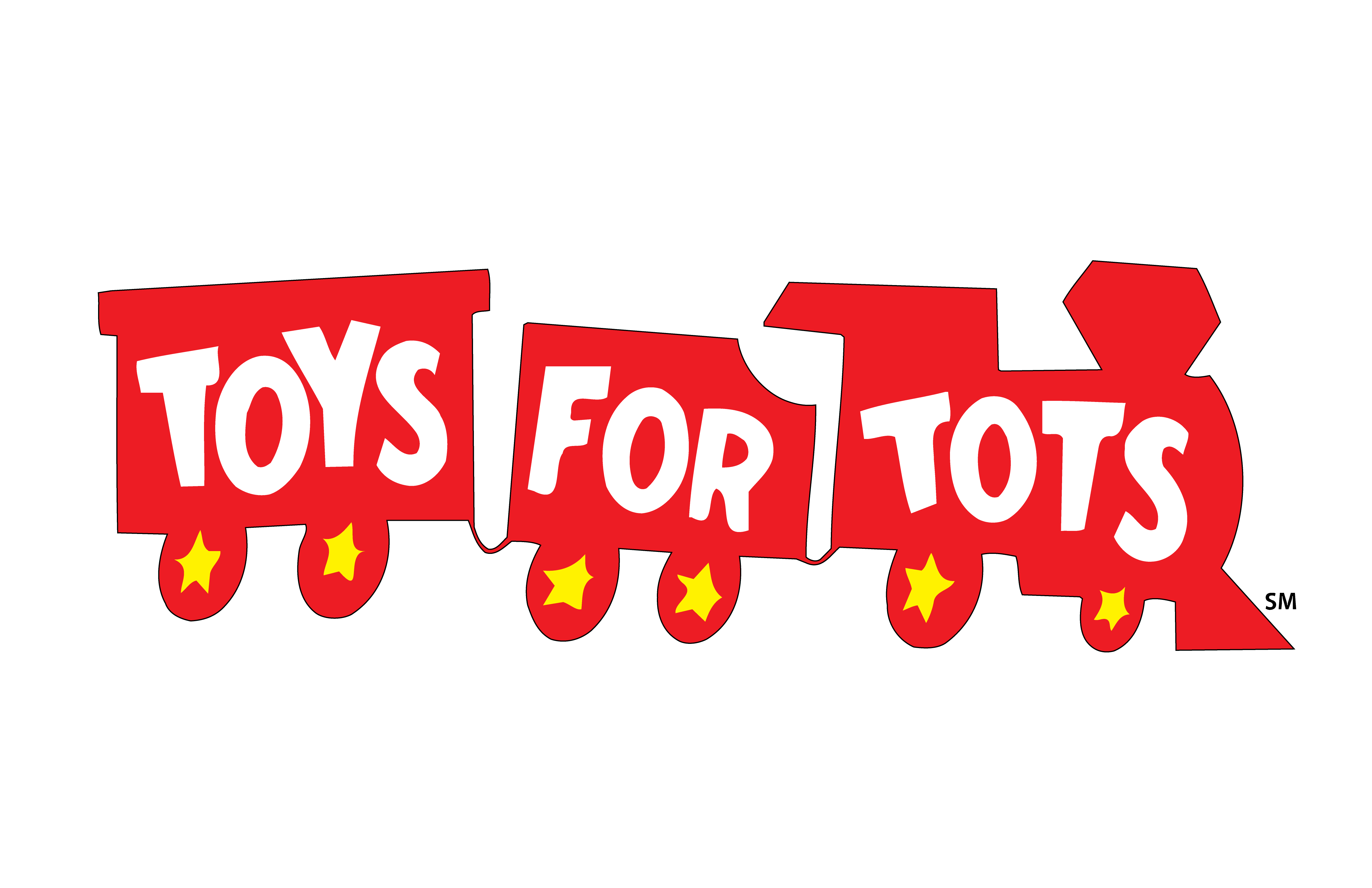 Toys for Tots
Toys for Tots is a program run by the United States Marine Corps Reserve which distributes toys to children whose parents cannot afford to buy them gifts for Christmas. The program was founded in 1947 by reservist Major Bill Hendricks.
Our detachment supports this effort every year by supplying local area businesses with Toys for Tots donation boxes and marketing material and coordinating toy drives where we collect donations starting on Black Friday until December 15th.
For more information visit our Toys for Tots page.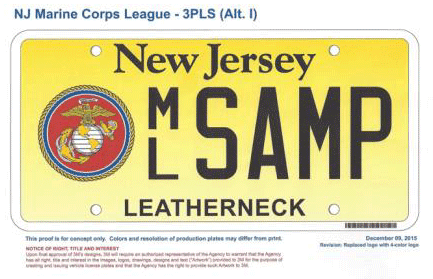 NJ State License Plates
The Department of New Jersey Marine Corps League license plate program provides New Jersey plates with the Marine Corps League seal.
You must meet the following requirements in order to receive these plates:
You must be a member of a local detachment
You must be a regular or life member in good standing
You must continue to renew your membership to retain your plates
You cannot be a member at large or an associate member
You cannot have a conviction for DWI or reckless driving in the last 10 years
See the links below for information on new plates or if you are upgrading from old plates.
In order to receive an application for plates, you must contact your local detachment.
MCL License Plate Instructions
MCL Plate Instructions – New Style Same Number (Updated)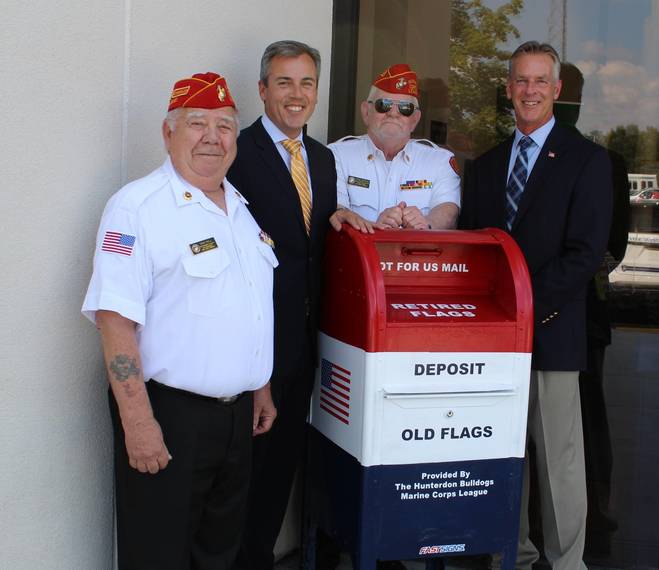 Flag Disposal
The Hunterdon County Bulldogs Marine Corps League turned old mailboxes into flag collection drop-boxes. Worn Flags deposited in the boxes will be collected and be properly disposed at a flag burning ceremony first started by the American Legion. Traditionally, the ceremony takes place on June 14, Flag Day but we hold multiple flag burnings throughout the year.
Hunterdon County residents can dispose of worn, frayed or tattered flags through our collection boxes located at the main County Library, at the Route 12 Complex in Raritan Township, and at the North County Library, 65 Halstead St. in Clinton. To read more on how we started our program, read the news release: https://hcmcl.org/news/flag-disposal/